HOW TO PLAN A PROJECT IN 4 SIMPLE STEPS
Are you feeling overwhelmed by the number of tasks you need to complete before your next big launch? Or maybe you are not sure how to organize your team to get things done? In this article I show you how to plan a project in 4 simple steps.
 and avoid getting distracted.
Kanban board
Gantt chart (image by teamgantt)
Let's see how to plan a project in 4 simple steps:
GOALS 
What results do you want to get? Describe what you want to achieve and why.
TEAM 
Do you have a team? How many people do you have? What are their availability and skills?
DEADLINE
Do you have a deadline? Is it flexible? What will happen if you don't meet it?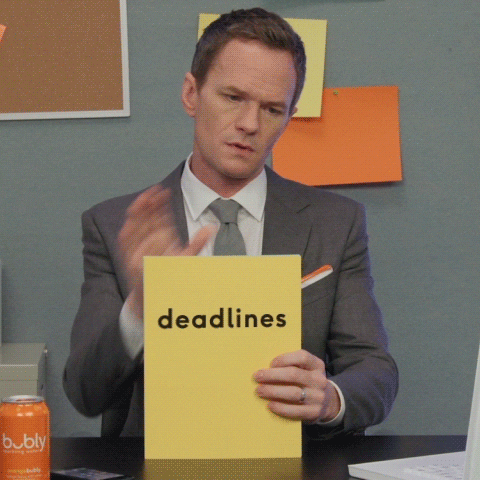 What's the deadline?
As I said before, you need to have one. It can be flexible, but without a deadline, you won't be able to track progress (or start planning your post-launch tasks).
If you can have a more flexible deadline, then take into account your teams' availability and plan accordingly.
What are the main milestones?
Identify them and assign a deadline to each of them. Remember that some tasks will take longer than others. Make sure you are realistic with the deadlines. There is nothing worse than being unreasonable with your estimates. It will put a lot of unnecessary pressure on your team and you can end up with a half-baked product.
Example: if you are launching an online course, you need to know when each of the tasks has to be completed by so that you have everything done before your deadline. An example of tasks breakdown could be:

Create landing pages.
Create and schedule Facebook ads.
Determine a budget for each milestone
Get a quote from your team members and create a simple budget sheet. Consider if you want to pay by the hour or by the project.
Pro tip: Set some money aside to cover unexpected costs during your project. Even if your plan is very accurate, it is very unlikely that your estimated budget will exactly match your real expenses (especially if you are launching for the first time). Adding a 10% extra to your budget will typically cover any extra costs that might come up. If the project is very risky, then consider adding a 20%.
What are the project management tools that you are going to use? 
This will depend on the format that you have chosen at the beginning. I recommend the following online PM tools because they are very simple to use and the learning curve is NOT steep. 
Trello – My go-to PM tool, it suits almost any type of project and it is very visual. You can create checklists and automate cards to repeat every so often.
Asana – Another simple way to organize your tasks and subtasks.
TeamGantt – Want to have a birds' eye view on your project and see dependencies at a glance? Then use a Gantt Chart.
Airtable – If you love organizing stuff in spreadsheets, this is for you. Have a look at these templates.
How are you going to track progress? 
Many PM tools have features that allow you to track progress. Below you can see how Trello lets you know when a task is due soon or overdue. 
Who does what?
Each team member should take ownership of a task or group of tasks. Take into account their experience and availability.
Scheduling
Schedule all tasks and assign them to your team.
Big tasks will have subtasks. You can create checklists to keep it organized.
Each task should have a deadline. A group of tasks will allow you to reach milestones.
Ask your team for feedback on your schedule. Is it realistic?
Dependencies
What are the main dependencies that you can identify right now?
Any risks?
What are the potential risks or problems that you can identify right now?
Don't forget to add deadlines and owners.
Monitor progress every day and always look at how you can improve the current process.
Use Slack to communicate with your team on a daily basis.
So, you made it! Now you know how to plan a project! Following these steps will make you feel more relaxed and in control and your team will be able to complete all tasks with ease.
Have you ever created a project plan before? What was your biggest struggle? Comment below!